It's been a great week for folks in the Human Resources field all thanks to SHRM's big 2022 annual conference that ran in New Orleans June 12th to the 15th. For those not in the HR know, SHRM is an acronym that stands for Society of Human Resource Management. In addition to a bevy of great speakers and panels, the convention also featured many booths offering a variety of products and services to those in the HR world.
Which is where Ramsey MediaWorks comes in. As recruitment marketing specialists, we were excited to set up our booth and get to converse with so many HR professionals throughout the event.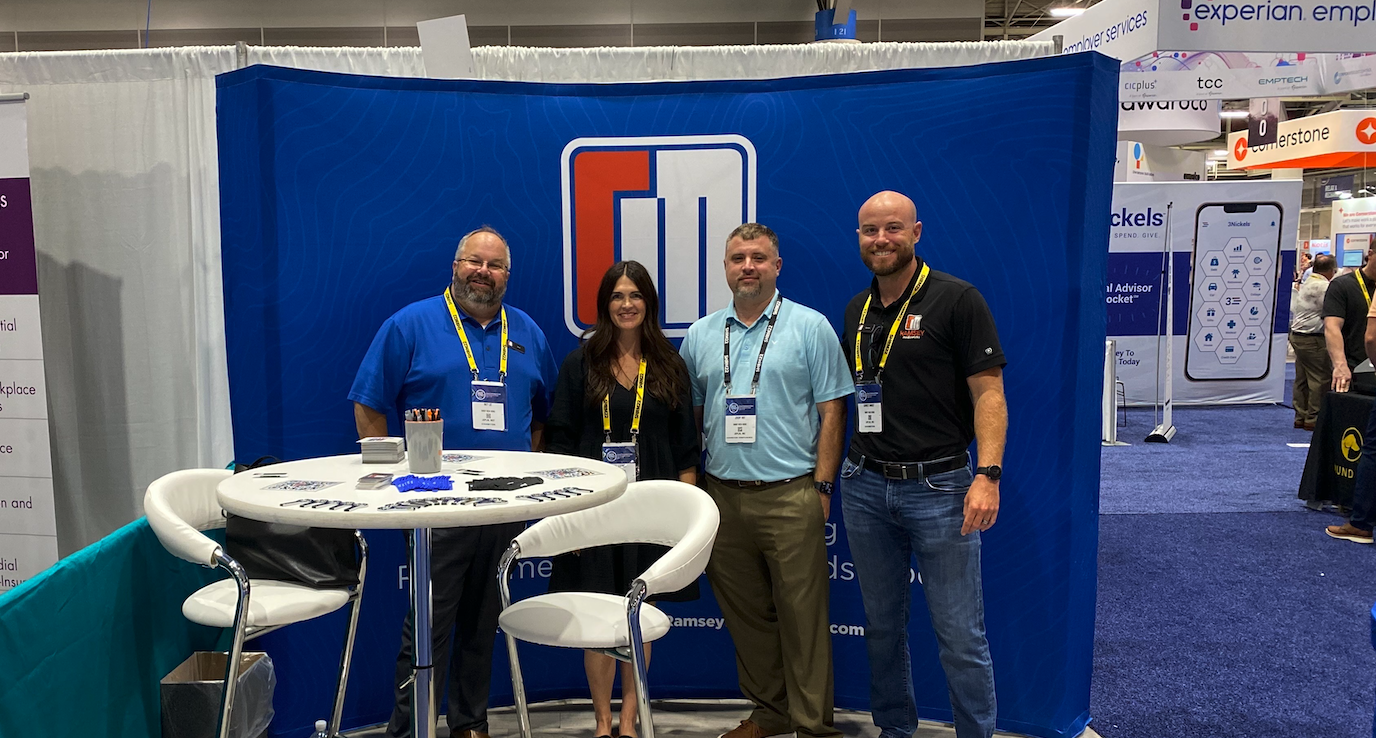 Now that the dust has settled, we asked the four RMW representatives who attended the event to share their biggest takeaways from their four days in the bayou. (No one actually stepped foot in a bayou, but there WAS an alligator at the convention!).
Matt Lee - VP Sales
"I had the opportunity to speak with several HR specialists. Most of them mentioned having issues finding/sourcing good talent and that traditional advertising was not working for them."
Garrett Ramsey - VP Operations
"SHRM was a hodgepodge of people from everwhere. We met manufacturing people, logistics people, retail people… everybody's having troubles hiring. That was definitely a constant. Big or small, everyone out there is looking for talent."
Michelle Hamlin - Marketing Account Manager
"My takeaway from the SHRM conference is that corporate America is experiencing a major hiring crisis. Everyone's pain point is talent acquisition."
Jeremy May - VP Client Services
"It's clear marketing, data, and pipeline management have never been more critical to attracting, onboarding, and optimizing talent acquisition."
You're probably sensing a trend. It's not exactly subtle. SHRM isn't a convention centered around recruitment, but all our representatives came across the same woes from the folks who stopped at our booth. People out there are hurting for talent.
Luckily, that's what we do! And if any of this struck a nerve with you we know exactly who you should contact... US! Luckily, your first step is the easist. Just click the link below and get started alleviating your talent acquisition woes: