Great pay, amazing benefits, ample home time... the core incentives we see on every driver recruitment ad. If you can't offer these, you won't meet the standard of what drivers demand from their carriers.
Therefore, an ad's real power to stand out falls to niche incentives, specific perks capable of automatically raising the interest of drivers whose needs match exactly what you have to offer.
This series of posts will examine such incentives. Some may not apply to your model. The ones that do, however, could make all the difference in the world to the right driver.
Referral Bonuses
Drivers get offered a lot of bonuses in addition to their normal pay structure. Bonuses for fuel efficiency, bonuses for safety, even bonuses just for signing on and staying with the company a while.
But of all these bonuses, only one can be king. I speak of the mighty referral bonus.
Imagine you're a driver having a rough time. You don't like your company. Heck, you don't like your last two companies. You know your skills are in demand but cannot focus on one potential new employer when they all sound so similar.
In a situation like that, no endorsement will be more valuable than word of mouth. Hearing the good (and for the sake of credibility, probably little bits of bad) from a fellow driver makes a potential job and its perks seem more immediate and real.
Many carriers offer these bonuses, but it takes extra effort for them to function as they should.
For starters, how does the referring driver ensure he or she gets credit for their referral? Some companies hand their drivers anonymous cards to distribute. Often these cards have no indication of who referred the company. Furthermore, they rely on the new driver being proactive enough to make the call themselves. Maybe they have a better day tomorrow, though. Or maybe they lose the card altogether.
Instead, wouldn't it be great if the referring driver had a card that could be split into two halves, one with the referring driver's name and company information, another the new driver can fill out and turn into a short lead the referring driver can immediately give to dispatch?
Or what about a website that can be viewed and filled out via smartphone while the conversation actually takes place? Within moments, recruiters could already be on the phone with this new driver, creating that relationship.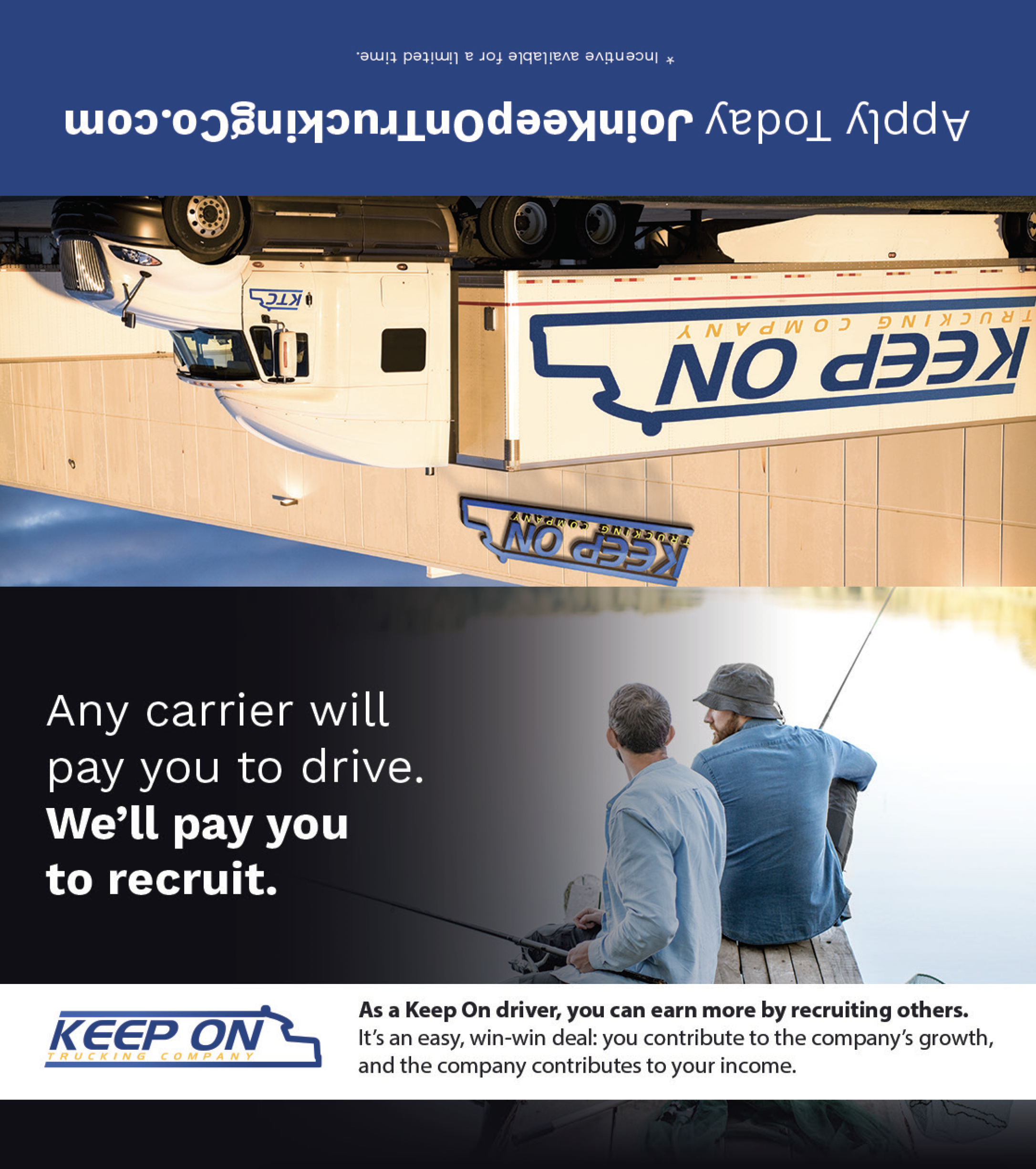 If this sounds appealing, there must be someone who'd be willing to get that sorted out for you (hint hint: Our phone number is 800.209.8536).
Referral bonuses pack a passive benefit because they ensure you've already done the work to be a company drivers enjoy. Financial bonuses are nice, but most drivers won't recommend you if doing so feels morally wrong. And drivers that join via referral bonuses tend to stay with their company longer, raising overall retention, something all companies should prioritize.
But it's not enough to just have the bonus and implement it well. You also need to make sure drivers are reminded it exists. Put posters up in employee areas. Turn it into a competition with prizes. Announce the winners on your social media. Make it a part of your work culture.
After all, you are the best company a driver could work for, right?