Great pay, amazing benefits, ample home time... the core incentives we see on every driver recruitment ad. If you can't offer these, you won't meet the standard of what drivers demand from their carriers.
Therefore, an ad's real power to stand out falls to niche incentives, specific perks capable of automatically raising the interest of drivers whose needs match exactly what you have to offer.
This series of posts will examine such incentives. Some may not apply to your model. The ones that do, however, could make all the difference in the world to the right driver.
Pets
It's hard out there on the road. Long hours of logging miles, followed by free time in a sleeper not much bigger than a closet. Drivers live like this for weeks at a time. It's a lifestyle just as much as a job, one some people thrive in automatically while others could use a little help to endure.
It's not realistic for a driver to bring their whole family on the road, but many scratch that itch by bringing along a furry friend. Some drivers have a dog they won't drive without or cannot leave at home for weeks at a time. For someone like this, permission to bring a dog would be a total deal-breaker. Or in other words, a high-priority incentive.
Some carriers simply do not allow dogs in their trucks, which is fine. Many that do allow dogs fail to make it known on their recruitment landing pages. But they should.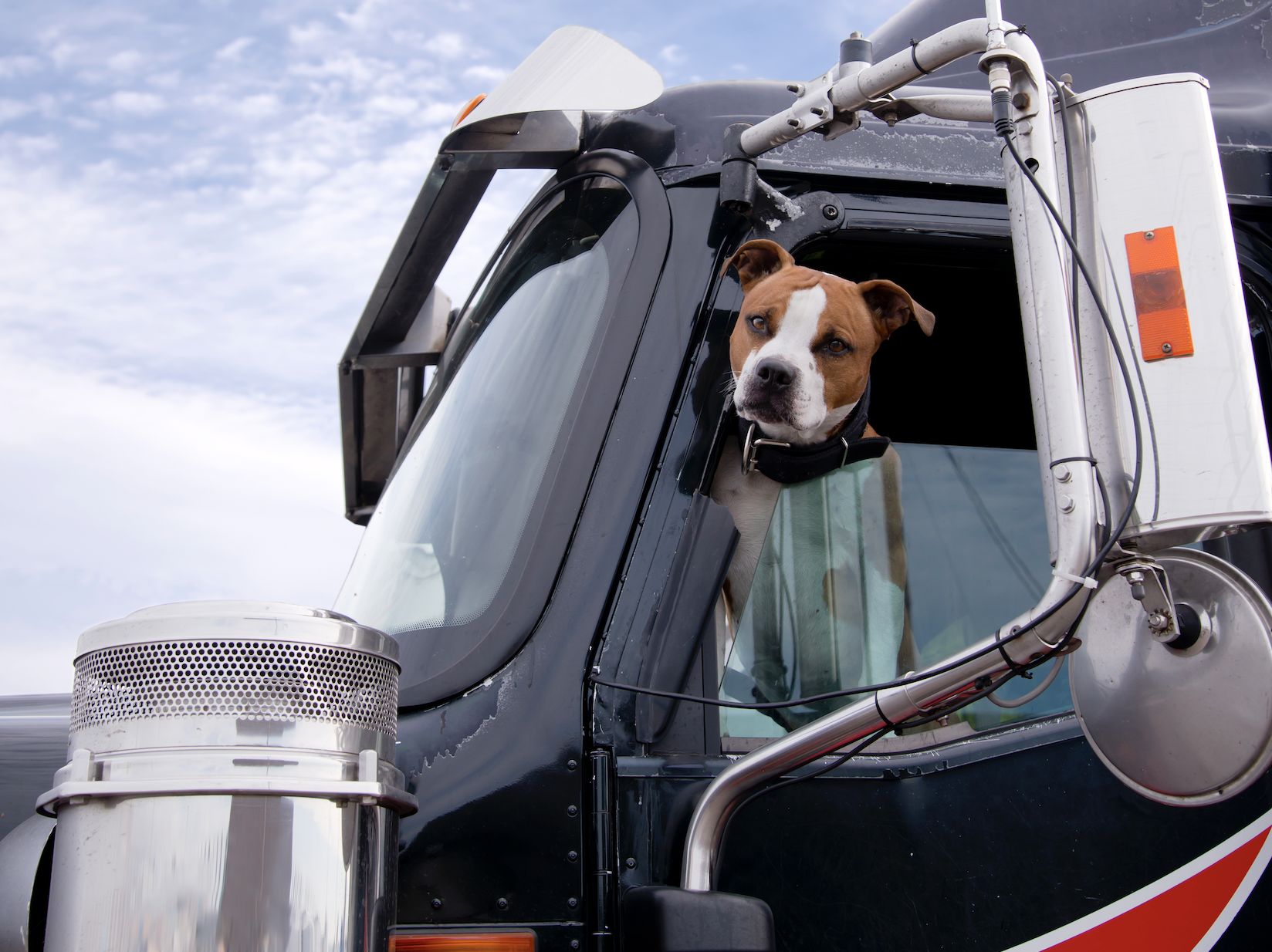 Let's say you're a driver who absolutely cannot take a job unless his or her dog comes along. This driver wants good pay and great benefits, sure. But you can be positive their eyes will also scan every recruitment ad looking for the magic words that allow them to put a dog in the passenger seat.
If an ad says nothing on the issue, that driver has to make a phone call or go at least partway through the application process just to get the one nugget of information they require before moving forward. But if presented to them right at the beginning, it's nearly guaranteed that company just jumped into the "good" pile.
If your company can allow dogs but chooses not to, it might be worth considering a change in policy. Aside from companionship on the road, dogs ensure your drivers spend a bit more time moving around throughout the day, promoting greater long-term health, which is good for everyone.
Plus, they'll be happier overall because dogs are just magic like that.