Oh, hello there. We've just been named one of Google's 2022 Premier Partners. No big whoop.
Just kidding.
Not about being a 2022 Google Premier Partner. We would never kid about that. We're kidding about the whoop.
It's a very big whoop.
Google doesn't just hand out Premier Partner status to anyone who can type questions into a search engine. They grant this honor to the best of the best in the Google Ad world. The black belts in Google-Fu. The champions of clicks.
In other words, you don't have to take our word for Ramsey MediaWorks' expertise in optimizing your ad campaigns. You can just ask Google. That is what Google is for, after all.
Is this our first year as a Google Premier Partner? Oh my goodness, no. We have been here for a while. See this?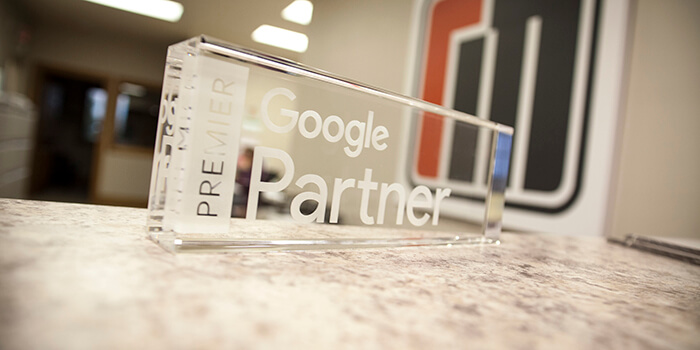 We've had that in the office since 2017.
Nevertheless, it is always a special day when we re-up our status for a new year, particularly for a year during which Google significantly overhauled and strengthened their entry requirements.
We love the acknowledgment that when it comes to creating campaigns that navigate the crowded and competitive world of Google Advertising, we sit among the elite. For real elite. Like, top 3% of Google Partners in the country elite. We got here through outstanding growth for our new and existing clients, and we're not stopping any time soon.
After all, 2023 is less than a year away.