CDLLife held its second annual Turning Point Summit two weeks ago in beautiful Kansas City. The event included guest speakers, workshops, and networking opportunites for trucking industry professionals across the nation.
That, of course, includes Ramsey MediaWorks since trucking companies rely on recruitment marketing to find drivers. We sent our biggest hitters to Kansas City to see the sights, meet new and old friends, and - yes - eat some BBQ.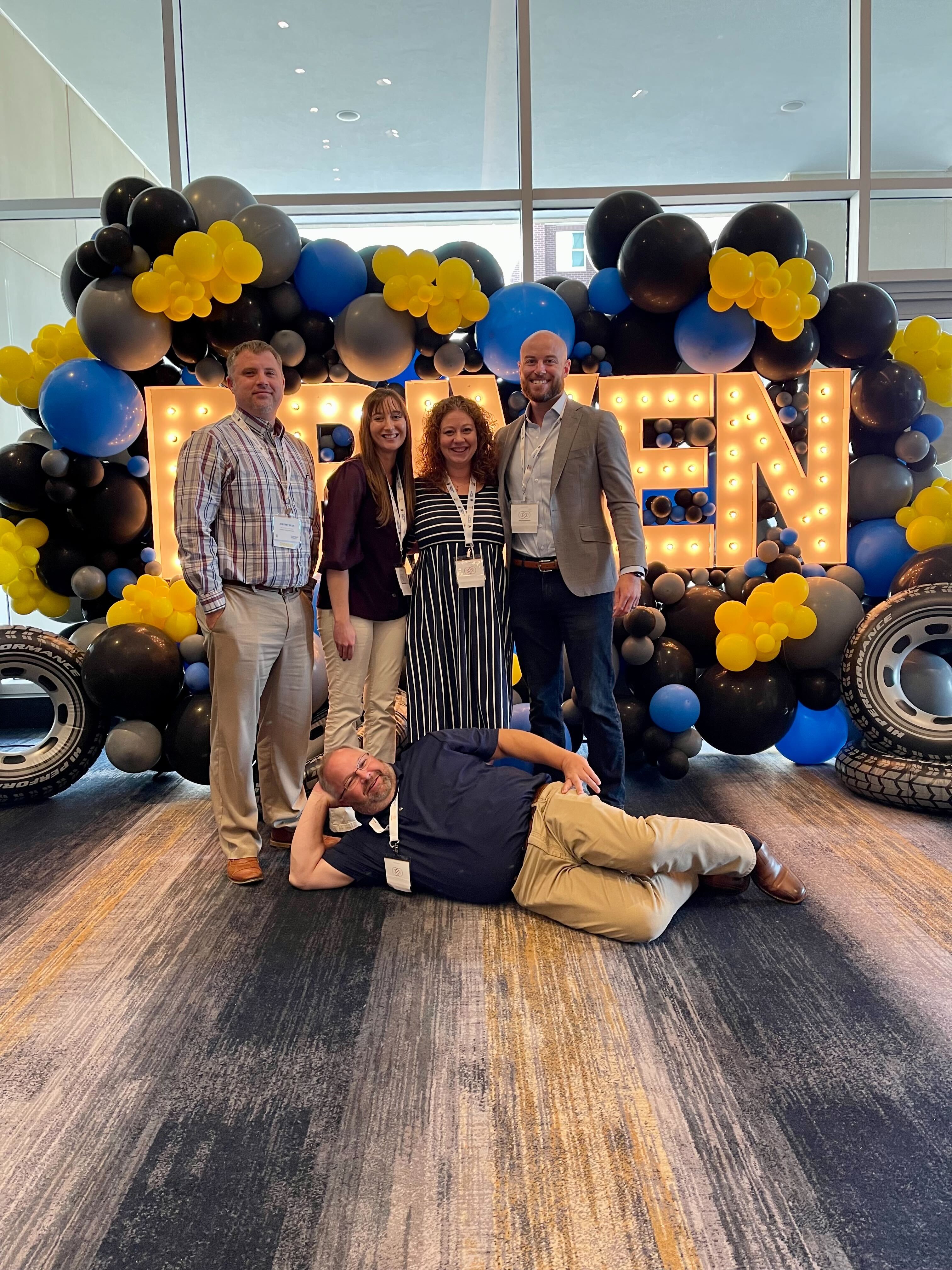 Here's what our crew had to say about the event:
Garrett Ramsey - VP of Operations
We had an impactful couple of days visting the CDLLife Summit in beautiful KC, MO. It's always great to get clients and vendors together to catch up. It was a quick, yet powerful few days keeping up with industry trends, gaining input from big-tech and most importantly, listening to real-life problems fleets face.
Penney Moore - Director of Client Services
It was great to meet people from around the industry in person. I've worked on the back end of the business for a long time, so getting to hear and discuss trends with other industry leaders made everything come full circle.
Matt Lee - VP of Sales
I really enjoyed the time getting to see old friends and making new ones. It is always great to hear from folks that are on the frontline of recruiting. Events like this allow us to learn what is happening in real time so we can share fresh ideas with our partners.
Nikia Stewart - Manager of Client Optimizations
The Summit supplied an all-around experience, from beneficial takeaways for our transportation families to strengthened relationships across agencies, vendors, and transportation companies
Jeremy May - VP of Client Services
Travis and the CDL Life Team did a great job bringing speakers together to showcase a driver's journey through the lens of marketing and recruiting performance. I left the event very proud of our Ramsey team for being ahead of the curve and keeping our clients in winning positions. It would be negligent on my part if I didn't also tip my hat to Kansas City's BBQ!