Welcome to Behind the Works, our series highlighting some of the folks at Ramsey MediaWorks!
A top-shelf recruitment marketing agency is only as good as its people and we have the best in the business. Through these articles, you'll get a chance to better know our staff and what they do – from the placement team, to management, to the creative department.
Today we're talking to our legendary VP of Sales: Matt Lee.
We're all celebrating your work anniversary with Ramsey MediaWorks. Why don't you tell everyone how long you've been with us.
This is my tenth anniversary. I've been here a decade.
What is it that you've been doing for that decade?
Not real sure.
You've had ten years and still haven't figured it out?
I have the pleasure of going out and meeting new people. I find out what keeps them up at night, and then help them solve those problems. That's what I love about the last ten years.
In ten years, what kinds of things have you seen change? I imagine it must be quite a lot.
You know, I would say that the regulations that we have seen put on drivers have been pretty substantial. The driver shortage issue continues to grow. Advertising sources have certainly changed. The way we talk to drivers has changed. The way drivers interact with companies has changed.
Sounds like a lot of change.
A lot. A lot of changes over the last ten years.
Does that make you excited about the future?
It does. One thing that I love about this business is that no day is alike. Every day is different. We never know what tomorrow is going to bring, and that's what keeps us on our toes and excited about what we do. If there was some magic bullet out there, we'd probably all be bored. We're constantly changing and researching what will work best in the future. So I'm excited about the next ten years.
What are some of your cherished memories here at RMW?
Our company events have been great, whether it's our ugly sweater contest or NCAA tournament or the chili cookoff.
Have you ever won a contest?
Yes, I have won several contests, thank you. There's a trophy right in front of you.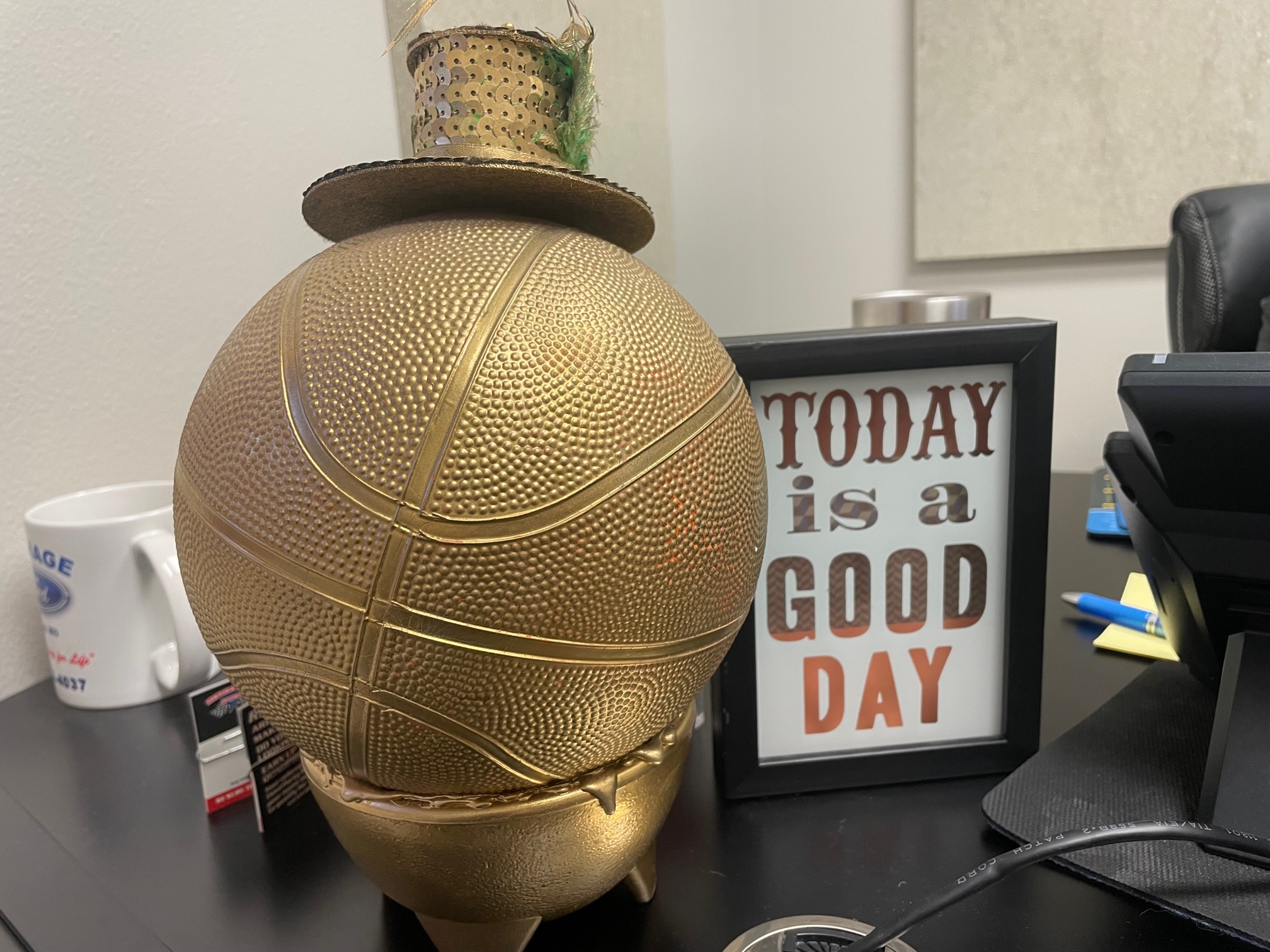 That's for March Madness. I am the reigning champion of that. I have a good feeling about the Chili Bowl that's coming next month.
Beyond that, I also cherish all the relationships I've made in the industry. I love the community we work in. Everybody seems to want to help each other. I've really enjoyed that over the last ten years.